Spiritual Care & Comfort Whenever it's Needed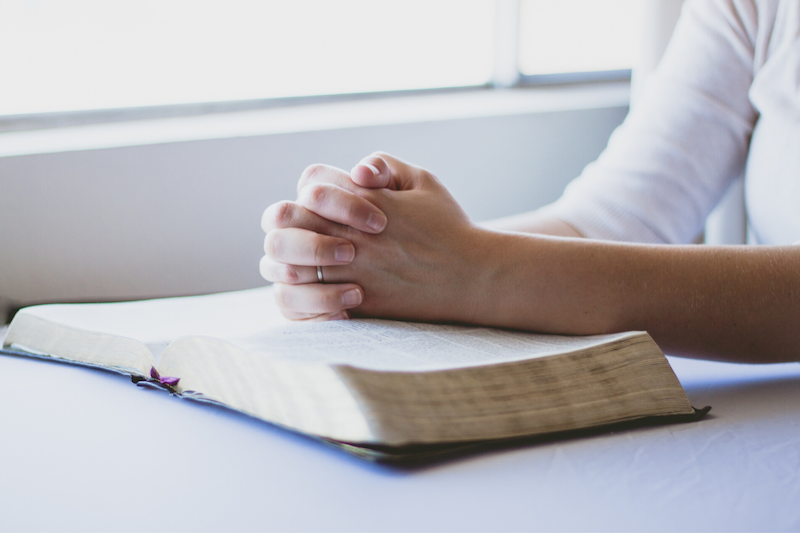 There is a strong link between physical health and spiritual health. Addressing one need and ignoring the other leads to imbalance. For this reason, our Chaplains are ready to provide spiritual care to any of our patients or visitors.
Who is the Chaplain?
Our Chaplains are local clergy who volunteer to be on call for hospital patients. There is a volunteer Chaplain on call each week of the year, including weekends.
How do I request a Chaplain visit?
Ask your nurse to call the Chaplain for you.
The hospital operator has the master list of Volunteer Chaplains and can locate one of particular denomination if needed. Your nurse can request this for you.
What other spiritual services are offered?
Morning devotional and prayer time is Monday – Friday at 9 am in the Chapel. If you are unable to attend, please know that our Chaplains are praying over you, your family, and our staff.
The Hospital Chapel is always open as a quiet haven for prayer and meditation. The Chapel is located in the main lobby of the hospital across from Baxter's Coffee. If you have any questions about the Chaplain Service, please feel free to call
Melissa Lancaster
Director of Hospitality and Health Ministries
Lake Cumberland Regional Hospital
606-678-3573
melissa.lancaster@lpnt.net
Faith Community Nurses/Parish Nurses
Who are Faith Community Nurses (FCN)?
Parish Nurses/Faith Community Nurses are registered nurses and persons of faith who are committed to helping individuals lead healthier lives. The FCN encourages self-responsibility
and wellness but does not provide hands-on nursing care or perform invasive procedures. Individuals who need skilled nursing care are referred to appropriate agencies and services.
What are the Faith Community Nurse Roles?
Health Counselor: The FCN is available to discuss personal health concerns and serves as a liaison between the individual and other health professionals. The Program has shown that the visibility and availability of a FCN encourages congregations to recognize, acknowledge and seek medical help for symptoms they otherwise ignored or denied.
Health Educator: Through classes and conferences, the FCN informs the congregation about the correlation of health to lifestyle, personal habits, attitudes and faith. Typical education topics include: Grief, Stress, Nutrition, Exercise, Family Relationships, Prevention Programs (Cancer, Diabetes, Heart).
Referral Source: The FCN also acts as an advocate for individuals who do not know how to access the healthcare system. The nurse serves as a liaison to a variety of community resources and services. These may include referrals to clergy, physicians, self-help groups, community agencies, legal or financial advisors, therapists, counselors, etc.
Facilitator: The FCN enlists and trains members of the congregation as volunteers for educational programs, screening, support groups, visitation, and other ministries as needed.
How do I become a FCN?
The Health Ministries Coordinator can help you enroll in an initial training class for Faith Community Nurses. Following the basic orientation classes, ongoing continuing education and peer support is offered through the hospital's Image and Community Nursing Council.
For more information about Faith Community Nursing, please contact
Melissa Lancaster
Director of Hospitality and Health Ministries
Lake Cumberland Regional Hospital
606-678-3573
melissa.lancaster@lpnt.net