At Lake Cumberland Regional Hospital, our top priority is safeguarding the health and wellbeing of our patients, providers, employees and community. We continue to closely monitor the prevalence of coronavirus (COVID-19) in our community and follow state and federal guidance as we adapt our operations to safely care for and support our patients. As our community reopens, we want you to know all that Lake Cumberland is doing to prevent the spread of infectious disease. Lake Cumberland has your safety covered.
Use the links below for additional information on COVID-19 restrictions, information, and resources.

Helpful Articles Related to COVID-19 | Videos on What to Expect at LCRH |
Visitor Restrictions & Screening | Guidance on Elective Surgeries | Caring for COVID-19 Patients |
Understanding COVID-19 | Your Safety & Security
---




Our team of infection preventionists, physicians, nurses and staff are using the best practices to keep our hospital and clinics safe for your visit. We are here and ready to care for you. It is safe to come to Lake Cumberland for healthcare.

---
Featured Articles and Information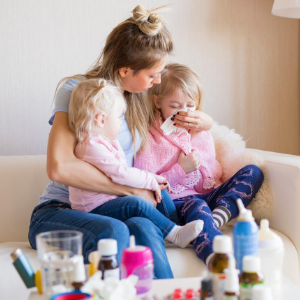 Knowing where to go to get the care you need can be confusing – especially now. Efforts to slow the spread of COVID-19 have resulted in many new practices for hospitals, outpatient centers and medical offices. As we move forward, life – and healthcare – will look different, but Lake Cumberland's commitment to providing a broad range of healthcare services won't change.

Dr. J. Barry Dixon explains the differences in primary, urgent and emergent care so you'll know exactly where to go for all of your healthcare needs. Know Where to Go to Get the Care You Need
---
Watch: Important Information about LCRH and COVID-19

What to Expect: Emergency Department


What to Expect: LCMA Walk-In Clinic


Keeping Lake Cumberland Clean & Safe



I Wear a Mask Because #WearingisCaring
---
Frequently Asked Questions
Below is a list of frequently asked questions that may help aid in understanding Lake Cumberland's preparedness during the COVID-19 outbreak.
Visitor Restrictions and Screening

Guidance on Elective Surgeries & Procedures // Connecting with Your Healthcare Provider

Caring for COVID-19 Positive Patients

Understanding the Coronavirus and Testing for COVID-19