Updated November 30, 2020

At Lake Cumberland Regional Hospital, our top priority is safeguarding the health and wellbeing of our patients, providers, employees and community. We continue to closely monitor the prevalence of coronavirus (COVID-19) in our community and follow state and federal guidance as we adapt our operations to safely care for and support our patients. As our community reopens, we want you to know all that Lake Cumberland is doing to prevent the spread of infectious disease. Lake Cumberland has your safety covered.

Please be advised that as of Tuesday, November 17, 2020 in an effort to protect the health and safety of our patients, visitors and staff NO VISITORS will be allowed to enter the facility.

The following exceptions may be made to this policy:
Obstetric patients may have

one

visitor

Patients who are minors under age 18 may have

one

parent or guardian visitor

Patients undergoing surgery or procedures may have

one

visitor who should wait in their car

OR

in the Surgical Waiting Room while waiting on surgical/procedural updates/discharge instructions from a nurse

End-of-life care visits from immediate family and clergy

Emergency Department patients may have

one

visitor with them
Absolutely no visitors under 16 years of age. All visitors and patients will be screened and have their temperature taken upon entry.
As of November 9, 2020, ALL patients who are admitted to the hospital or undergoing an elective procedure (with the exception of some outpatient imaging procedures) will be tested for COVID-19.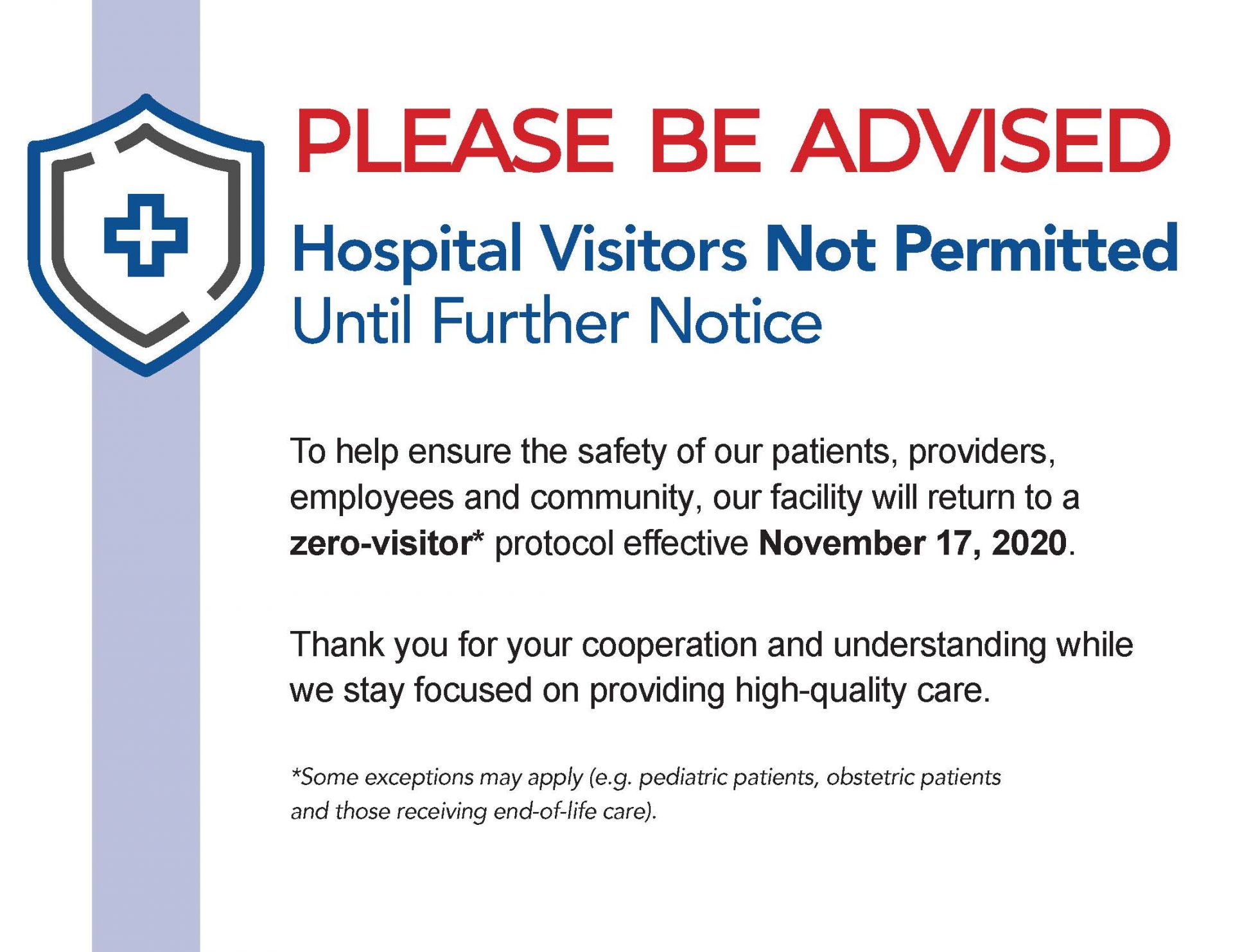 ---

Use the links below for additional information on COVID-19 restrictions, information, and resources.

Videos on What to Expect at LCRH | Visitor Restrictions & Screening | Guidance on Elective Surgeries | Caring for COVID-19 Patients |
Understanding COVID-19 | Your Safety & Security
---




Our team of infection preventionists, physicians, nurses and staff are using the best practices to keep our hospital and clinics safe for your visit. We are here and ready to care for you. It is safe to come to Lake Cumberland for healthcare.

---
Watch: Important Information about LCRH and COVID-19

What to Expect: Emergency Department


What to Expect: LCMA Walk-In Clinic


Keeping Lake Cumberland Clean & Safe



I Wear a Mask Because #WearingisCaring
---
Frequently Asked Questions
Below is a list of frequently asked questions that may help aid in understanding Lake Cumberland's preparedness during the COVID-19 outbreak.
Visitor Restrictions and Screening

Guidance on Elective Surgeries & Procedures // Connecting with Your Healthcare Provider

Caring for COVID-19 Positive Patients

Understanding the Coronavirus and Testing for COVID-19