Updated January 19, 2020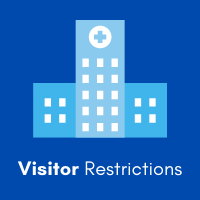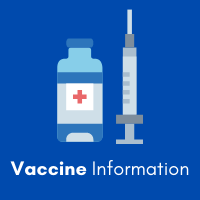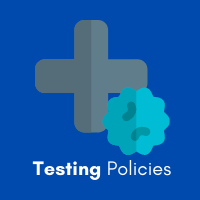 At Lake Cumberland Regional Hospital, our top priority is safeguarding the health and wellbeing of our patients, providers, employees and community. We continue to closely monitor the prevalence of coronavirus (COVID-19) in our community and follow state and federal guidance as we adapt our operations to safely care for and support our patients. As our community reopens, we want you to know all that Lake Cumberland is doing to prevent the spread of infectious disease. Lake Cumberland has your safety covered.
In an effort to protect the health and safety of our patients, visitors and staff NO VISITORS are allowed to enter the facility at this time. Click here for complete information and exceptions to this policy.


ALL patients who are admitted to the hospital or undergoing an elective procedure (with the exception of some outpatient imaging procedures) will be tested for COVID-19. Click here for current testing policies.


Use the links below for additional information on COVID-19 restrictions, information, and resources:

Vaccine Information | Important Video Updates | Visitor Restrictions & Screening | Guidance on Elective Surgeries | Caring for COVID-19 Patients | Understanding COVID-19 | Your Safety & Security
---
COVID-19 Vaccine Information
We are no longer accepting vaccine appointment requests at this time. (as of 1.19.21 6:30 PM EST)

Please stay tuned to local media channels, this website, and the hospital Facebook page for ongoing updates.

** If you were able to leave your information on our COVID-19 Vaccine Hotoline, someone will return your call as soon as possible to schedule your appointment. Please be patient.
Vaccine allotments and prioritization schedules have been set by the Centers for Disease Control and Prevention (CDC), the federal government and the State of Kentucky. Walk-in appointments for COVID-19 vaccines will not be accepted at this time. For additional information on eligibility please contact the Lake Cumberland District Health Department at 606.678.4761.
Please refrain from calling the main hospital line so that we can leave it open for those with immediate healthcare needs. Thank you for your patience and understanding as we navigate this new process and work to get as many people vaccinated as possible.
Learn more about the State of Kentucky's Vaccine Plan >>
Learn more about the CDC's V-Safe After Vaccination Health Tracker >>




---




Our team of infection preventionists, physicians, nurses and staff are using the best practices to keep our hospital and clinics safe for your visit. We are here and ready to care for you. It is safe to come to Lake Cumberland for healthcare.

---
Watch: Important Video Updates about COVID-19







---
Frequently Asked Questions

Below is a list of frequently asked questions that may help aid in understanding Lake Cumberland's preparedness during the COVID-19 outbreak.
Visitor Restrictions and Screening

Guidance on Elective Surgeries & Procedures // Connecting with Your Healthcare Provider

Caring for COVID-19 Positive Patients

Understanding the Coronavirus and Testing for COVID-19