Updated May 21, 2021




At Lake Cumberland Regional Hospital, our top priority is safeguarding the health and wellbeing of our patients, providers, employees and community. We continue to closely monitor the prevalence of coronavirus (COVID-19) in our community and follow state and federal guidance as we adapt our operations to safely care for and support our patients. As our community reopens, we want you to know all that Lake Cumberland is doing to prevent the spread of infectious disease. Lake Cumberland has your safety covered.
We are happy to welcome visitors back to the hospital. We are currently following pre-pandemic protocols, which include 2 visitors at a time per patient. No visitors are permitted for COVID-19 positive patients at any time.


As of March 8, 2021, pre-operative and pre-procedure COVID-19 testing will be at the discretion of the ordering physician or surgeon. If you are undergoing an outpatient procedure, your provider may place the order for the test, and if so, the hospital will reach out with instructions for scheduling. Click here for current testing policies.


Lake Cumberland area residents may request COVID-19 vaccine appointments by calling our established vaccine hotline at 1-844-675-3390.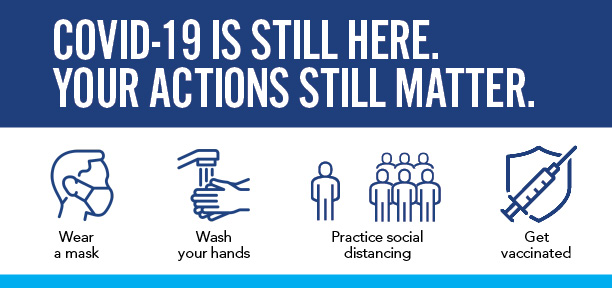 Use the links below for additional information on COVID-19 restrictions, information, and resources:

Vaccine Information | Visitor Restrictions & Screening | Guidance on Elective Surgeries | Caring for COVID-19 Patients | Understanding COVID-19 | Your Safety & Security
---
COVID-19 Vaccine Information
Lake Cumberland area residents may request COVID-19 vaccine appointments by calling our established vaccine hotline at 1-844-675-3390.
We are closely following vaccination guidelines and phasing outlined by the CDC and the Kentucky Department for Public Health. Our vaccine allotments are determined by the state, and we have established vaccine clinics to immediately distribute these as we receive them.

Help me determine which phase I am in.


Vaccine appointments will be taken on a first-come, first-served basis following phasing guidance established by the CDC and the Kentucky Department of Health.


LCRH is able to administer vaccines to those in the Lake Cumberland District Health Department service area of Adair, Casey, Clinton, Cumberland, Green, McCreary, Pulaski, Russell, Taylor, and Wayne Counties only at this time.

access a full list of COVID-19 Vaccination Sites for the Lake Cumberland District


Those who are able to leave their information with the hotline will get a phone call from Lake Cumberland staff with further instructions including the date, time, and location of their vaccination. Please be patient as it will take some time to return all calls.





Learn more about the State of Kentucky's Vaccine Plan >>
Learn more about the CDC's V-Safe After Vaccination Health Tracker >>



---



Our team of infection preventionists, physicians, nurses and staff are using the best practices to keep our hospital and clinics safe for your visit. We are here and ready to care for you. It is safe to come to Lake Cumberland for healthcare.
---
Frequently Asked Questions

Below is a list of frequently asked questions that may help aid in understanding Lake Cumberland's preparedness during the COVID-19 outbreak.
Visitor Restrictions and Screening

Guidance on Elective Surgeries & Procedures // Connecting with Your Healthcare Provider

Caring for COVID-19 Positive Patients

Understanding the Coronavirus and Testing for COVID-19