Lake Cumberland Regional Hospital sends Schoolhouse Mobile Clinic to Eastern Kentucky to assist with flood relief efforts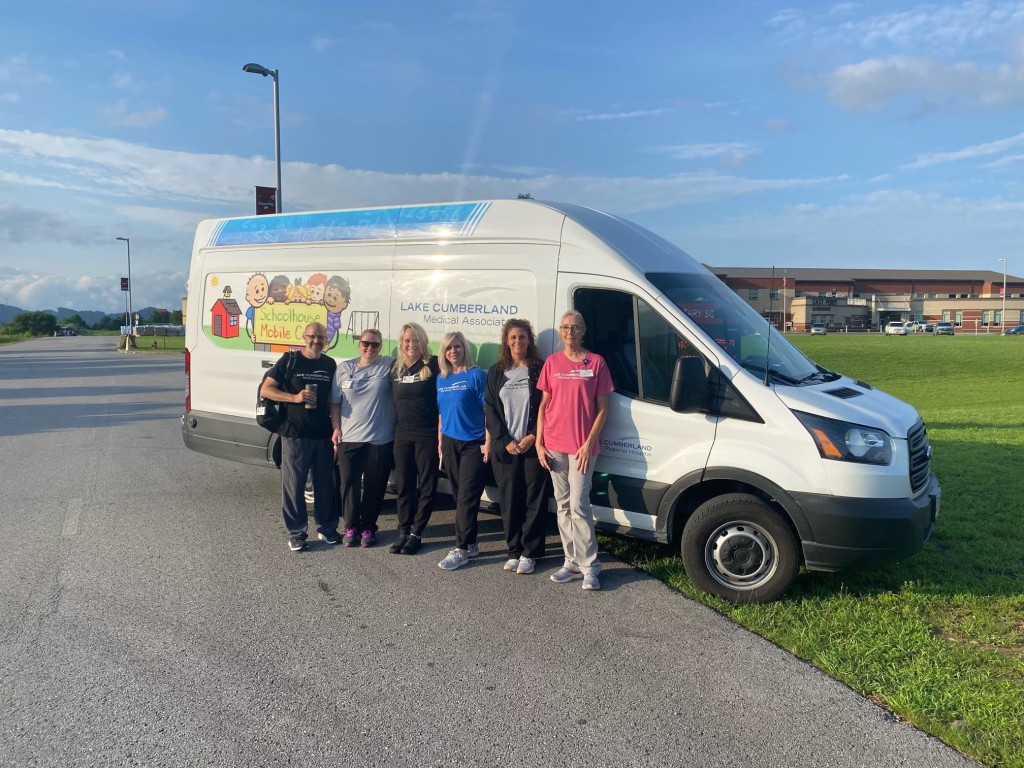 LCRH team members and the Schoolhouse Mobile Care Unit, a service of Lake Cumberland Schoolhouse Health, traveled to Eastern Kentucky today to assist with medical care in the wake of recent severe flooding in the area caused by heavy rainfall. Vehicles were loaded with medical and personal supplies generously donated by the hospital, team members, and other community members to aid those in need.
Dr. Barry Dixon, President of Medical Services and a physician at Lake Cumberland Medical Associates, and Valerie Allen, APRN with Lake Cumberland Schoolhouse Health, have personally been affected by the storms. Both providers grew up in Eastern Kentucky, with Dixon a graduate of Letcher High School and Allen, a graduate of Knott Central High School. "We deeply understand the impact of these devastating storms because our friends and family live, work and serve their neighbors in these communities every day," said Dixon. "We wanted to do all we can to support each other and help the communities recover and rebuild throughout Eastern Kentucky."
Schoolhouse Mobile Care was unveiled in 2019 as part of an initiative to serve better the healthcare needs of K-12 students and families across three Kentucky school districts – Pulaski County, Somerset Independent, and Science Hill Independent. The mobile clinic serves approximately 10,000 students, educators, and staff annually by offering physicals, immunizations, and acute care visits. The clinic alleviates the need for students to take time away from school or their parents to take time away from work to travel to a physician's office.
Before leaving Somerset, hospital staff, including LCRH medical students, packed the Mobile Care van with water, food, cleaning items, baby items, blankets, and other items, for those in need. While on-site in Eastern Kentucky, the Mobile Care van will be providing non-emergency medical care where needed and may also be assisting those requiring medical assistance who are housed at local shelters. "The mission of the Mobile Clinic is to be ready at a moment's notice to help the citizens in need, and right now, our neighbors in Eastern Kentucky need our help," said Valerie Allen, APRN.
"We are concerned about the communities impacted by the flooding," said Robert Parker, CEO of Lake Cumberland Regional Hospital. "We are using our resources to provide immediate relief and recovery assistance to those impacted by the storm. We thank all those involved for their tireless efforts and want to do everything we can to assist them."
For additional information on Schoolhouse Health, please visit LakeCumberlandHospital.com.
Read All Posts