Two physicians, representing obstetrics/gynecology and vascular surgery, join the medical staff at Lake Cumberland Regional Hospital this summer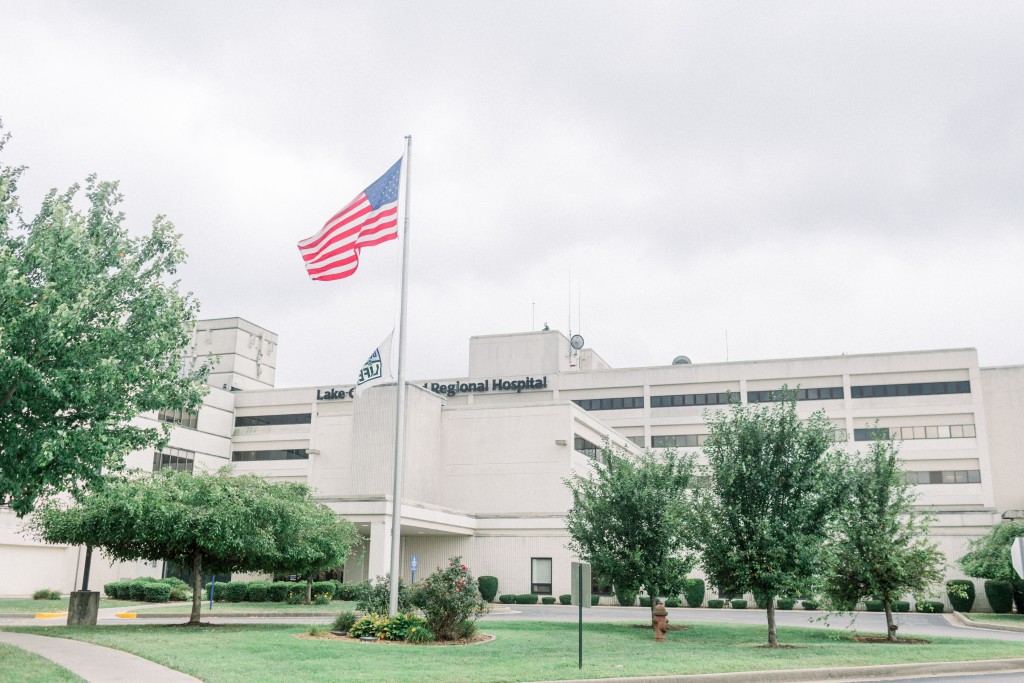 Lake Cumberland Regional Hospital is please to welcome Alecia Fields, DO, OB/GYN, and Don Brown, DO, FACS, FACOS, vascular surgeon, to its medical staff this summer.
"We are excited to be welcoming Dr. Fields and Dr. Brown to our medical staff," shared Robert Parker, CEO of Lake Cumberland Regional Hospital. "These physicians offer experience and incredible expertise in their respective fields and allow for Lake Cumberland to expand its service line offerings to serve even more patients throughout the region."
Dr. Alecia Fields, OB/GYN, earned her medical degree from Edward Via College of Osteopathic Medicine in Blacksburg, VA and continued internship and residency training at the University of Rochester School of Medicine in Rochester, NY. Dr. Fields specializes in general obstetrical and gynecological care, reproductive health, contraceptive counseling, and postpartum care, among others. She is currently accepting patients at Women's Care of Lake Cumberland located at 333 Bogle Street in Somerset, KY. Appointments may be made by calling 606.678.0705.
"We are pleased to welcome Dr. Fields to our highly skilled, experienced, and compassionate team of OB/GYN physicians. Expanding our team allows us to broaden access to care and the ability to serve the health needs in the region. Our gynecological surgical program offers use of the surgical robot as well, providing innovative alternatives to open surgery locally," said Parker.
LCRH is dedicated to providing expectant mothers and newborns with the highest quality care during this special time. As the primary provider of obstetric and gynecological services in our region, we welcome nearly 1,000 new babies into the world each year from all-over South-Central Kentucky.
Dr. Don Brown is board-certified in vascular surgery and specializes in peripheral arterial disease, venous disease, aneurysmal disease, dialysis access, and carotid disease. He attended medical school at Oklahoma State University in Tulsa, OK, completed his residency training at South Pointe Hospital in Cleveland, OH, as well as fellowship training in Vascular Surgery at Botsford General Hospital in Farmington Hills, MI. Dr. Brown is currently seeing patients at Southern Kentucky Vascular located at 25 MedPark Square Drive in Somerset, KY. Appointments may be made by calling 606.531.4100.
"We are proud to expand upon our surgical talent to provide more heart and vascular care throughout South-Central Kentucky and allow residents to get the advanced surgery they need right here, close to home," said Parker.
Vascular surgery is a surgical subspecialty in which diseases of the vascular system, including the arteries, veins, and lymphatic circulation, are managed by medical therapy, minimally invasive catheter procedures, and surgical reconstruction.
Additional information about each of these physicians can be found on the hospital's Find-a-Doctor portal at LakeCumberlandHospital.com/find-a-doctor.
| | |
| --- | --- |
| | |
| Dr. Alecia Fields, OB/GYN | Dr. Don Brown, Vascular Surgery |
Read All Posts