All in the Family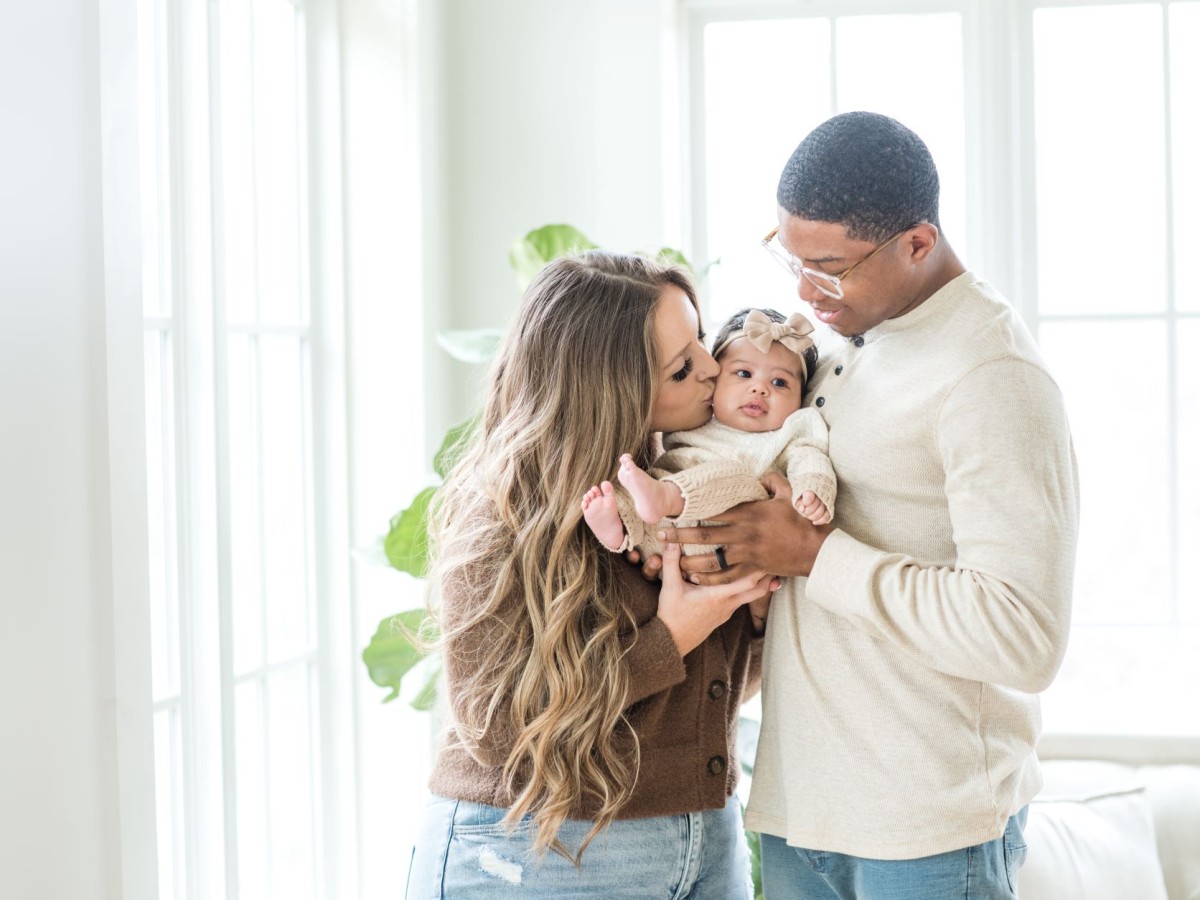 Pregnancy means navigating countless choices, from baby names to baby monitors. But for Chloe Gary and her husband, William, choosing Lake Cumberland Regional Hospital (LCRH) for the birth of their first child was simple. "I chose LCRH because I trusted them to provide great care to our baby girl," said Chloe. "I felt almost like I was family."
Family played a significant role in Chloe's delivery experience, as her sister, Reagan Henderson, works as a nurse in the labor and delivery unit. "Ever since I chose nursing as a career, I knew that labor and delivery would be the only place for me," explained Henderson. "The feeling of helping parents deliver their children remains indescribable, and being there for my sister and the birth of my niece was rewarding on a whole different level."
A first-time mother anxious about the delivery experience, Chloe was thankful to have her sister by her side. "I was lucky enough to have my sister, Raegan, as my nurse and share the most special moment of my life in helping deliver my child. This experience takes our special bond to a whole new level," exclaimed Chloe.
Kasey Rogers, another RN from the women's unit at LCRH, elaborated on the tightly-knit nursing staff. "Part of the culture of my department is we're so close," Rogers stated. "We've all worked together for so long it's like we're like a big family. We know each other's strengths to give the best patient care possible."
Elizabeth Garland, BSN, RN, CLC, Nurse Manager of Women's & Children's services at LCRH, agreed with the family-like culture in her unit. "Our goal is to make mom and baby as comfortable as possible while they are here. We have a strong connection in our unit, and everybody works diligently to ensure that each patient has what they need. At LCRH, our experienced and respected team of physicians and nurses are committed to providing personalized, compassionate care."
Gary, a Somerset native who has lived in the community most of her life, appreciated the small-town feel and kindness shown at Lake Cumberland Regional Hospital. She explained, "From birth to postpartum, I received the best care I could have asked for – the nurses and staff at LCRH go above and beyond to make your experience wonderful. I am so thankful for every doctor and nurse who cared for our baby girl and ensured mama was comfortable too."
Chloe and her husband arrived at the hospital on November 30, 2022, and at 2:35 pm, welcomed their baby girl, Nola Rayne Gary. Nola weighed 7 pounds, 5 ounces, and was 19 inches long. Chloe was thankful to have a safe delivery and was able to discharge within 48 hours. Even in postpartum recovery, Chloe says she received the best care and "never once questioned our baby girl being out of sight in their care." She says, "They all went above and beyond."
While challenging at times, Chloe couldn't be happier in her new role as a mother. When asked what advice she has for other new moms, she shared, "Through the sleep deprivation, breast-feeding difficulties, coping with stress, feeling guilty, being exhausted, or all the above, know that you are not alone. Being a parent is hard work, and adjusting to the role can take time for most people! Give yourself grace and take every moment with your little one because time is a thief. Be strong, mama!"

When reflecting on her birthing experience, Chloe says she would "recommend LCRH to anyone" and hopes to move forward with having more children here in the future. But for now, Chloe plans to focus on time with her baby girl while also pursuing a master's degree in mental health counseling, hoping to build her future and family in Somerset. Chloe shared, "Overall, it was such a wonderful experience. LCRH was top-notch for the birth of my baby girl. I will always be thankful for the staff and for making my family feel at home. Thank you, LCRH, for being the best."
The Lake Cumberland Women's Center is committed to providing high-quality, compassionate care close to home for new and expecting parents in the region. Along with educational courses, the center offers a Level IIB Nursery, six all-private labor and delivery rooms, two pediatric hospitalists, lactation services, First48 photography, and more. To learn more, visit LakeCumberlandHospital.com/women-and-children.
Read All Posts