Christine's Remarkable Journey at Lake Cumberland Regional Hospital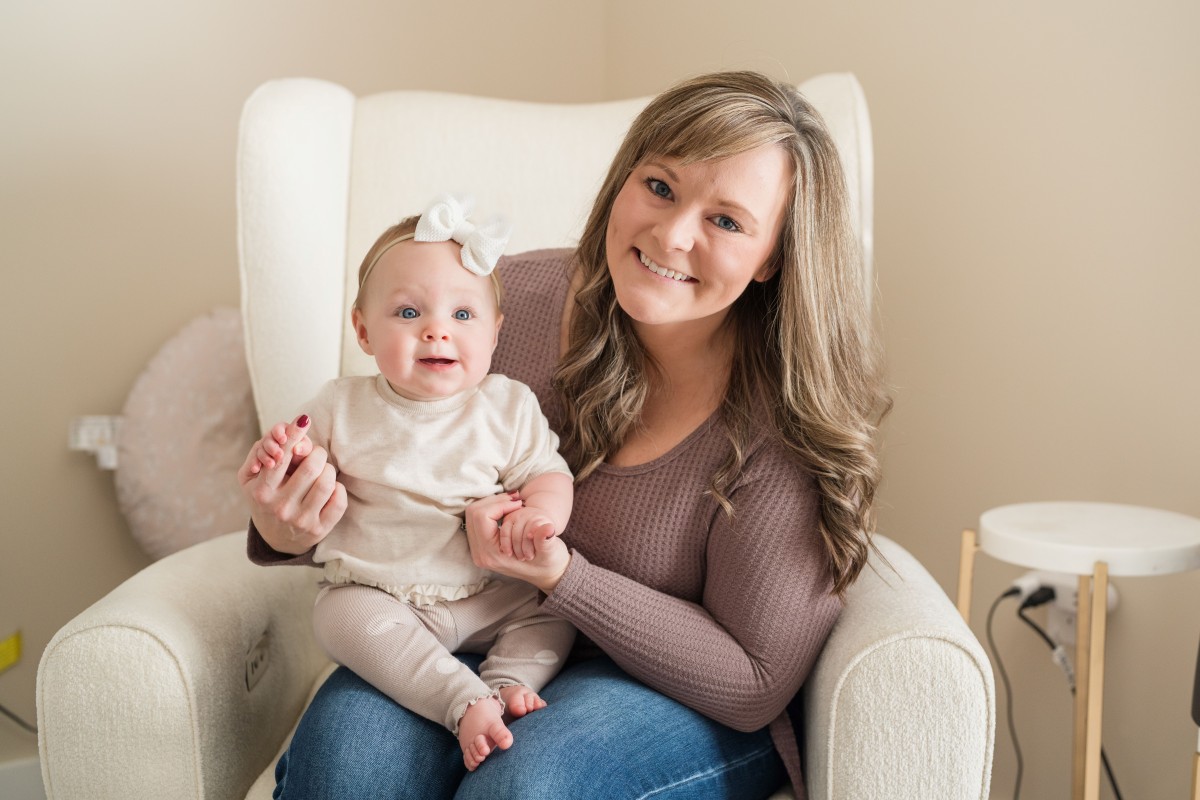 Christine Curtis, a 31-year-old lifelong resident of Pulaski County, Kentucky, had an extraordinary experience at Lake Cumberland Regional Hospital (LCRH), particularly in the Women's and Children's department, pivotal in her transition into motherhood. As the Director of Emergency Services at LCRH, she found herself on the other side of patient care, and her heartfelt account exemplifies the dedication and compassion of the hospital staff.
Before diving into her remarkable pregnancy and childbirth journey at LCRH, Christine shared some background information about her life. She married Dr. Jonathon Curtis, a dentist, and they consider their two dachshunds, Ruby and Piper, their "oldest children." Christine's career took her from working at Nancy Family Practice to pursuing an RN degree, eventually leading her to her current position as the Director of Emergency Services.
Christine's decision to choose LCRH as the hospital to deliver her baby was primarily rooted in her trust in the L&D staff, a testament to the importance of interpersonal connections within healthcare. A long-time friend, Elizabeth, the Director of Women's and Children's, played a significant role in her choice. Christine had full confidence in the LCRH staff, stating, "I knew that I would receive safe and competent care from the staff on this unit."
Teresa Duncan, a constant source of support throughout Christine's pregnancy, made a heartfelt promise to be present when the baby arrived, ensuring peace of mind for the expectant mother. Kasey Rogers, who cared for Christine several times during her pregnancy, further reinforced her decision to choose LCRH. The comprehensive care Dr. Fields and Dr. Fatokun provided further solidified her belief that she had made the right choice.
Christine's remarkable journey at LCRH began when she experienced preterm labor at 35 weeks. She was admitted to the L&D unit for three days, where she interacted with various staff members. Cindy Patterson and Kristie Emerson stood out as exceptional caregivers. Christine shared, "Cindy Patterson and Kristie Emerson were amazing caregivers to me at this time. They removed the fact that I was also a nurse and treated me like the terrified first-time mother that I was. They took the time to explain every medication and treatment not only to myself but to my husband as well." Their compassionate approach eased her anxiety during her experience.
Upon being discharged on 3/6, Christine went home for a few hours, only to return after her water broke at midnight. Stacy Kidd, whom Christine considers was working due to divine intervention, played a pivotal role in ensuring the safe arrival of her baby, Olivia Anne. "Stacy encompasses what it is to be a passionate caregiver. She put me at ease with the unknown of delivering a premature baby and made sure that our Olivia Anne arrived safely," stated Christine. Dr. Rutledge delivered both of Christine's brothers at LCRH and provided further reassurance during an unexpectedly challenging birthing experience.
As Teresa had promised, she arrived early for her shift to witness Olivia's arrival. Christine expressed complete confidence in the capable hands that cradled her 5lb 6oz baby. The postpartum experience was equally memorable, with Ashley Hoseclaw, a true ray of sunshine, providing vital support. In addition to her role as a lactation consultant, Ashley's compassionate and empathetic care extended beyond breastfeeding guidance. She offered emotional support, was a cheerleader during every latch, and continued to assist even after discharge. Christine further said, "I am certain I would not be where I am today in my breastfeeding journey 6 months later if it were not for her care and support. Ashley has cultivated her expertise as a lactation consultant – but she is much more than that. Ashley was a shoulder to cry on when the wave of postpartum emotions hit. She was a cheerleader with every latch and a never-ending line of support when I had questions or concerns, even after discharge. She has celebrated every ounce my daughter has gained and has been such a great resource. LCRH is truly and immensely blessed to employ someone as special as Ashley Hoseclaw."
Christine's journey into motherhood and the exceptional care she received profoundly impacted her life and her family's. She expressed immense gratitude for the care she received, particularly as a mother of a premature infant. The vulnerability of the situation was balanced by the unwavering support and empathy of the hospital staff, ensuring that she and her husband felt valued during this life-changing experience.
In summary, Christine's experience at Lake Cumberland Regional Hospital left an indelible mark on her journey to motherhood. The dedicated and compassionate staff in the Women's and Children's department epitomized the hospital's commitment to patient-centered care. Her story serves as a testament to the exceptional care that LCRH provides, embodying the hospital's mission to improve lives and strengthen communities. "I am eternally grateful for everyone that cared for us. Having a premature infant and being a new mom was probably the most vulnerable I have ever felt in my life, but never once did I feel unsupported or like I wasn't cared for," concluded Christine.

Read All Posts