Filled with Gratefulness after Weight Loss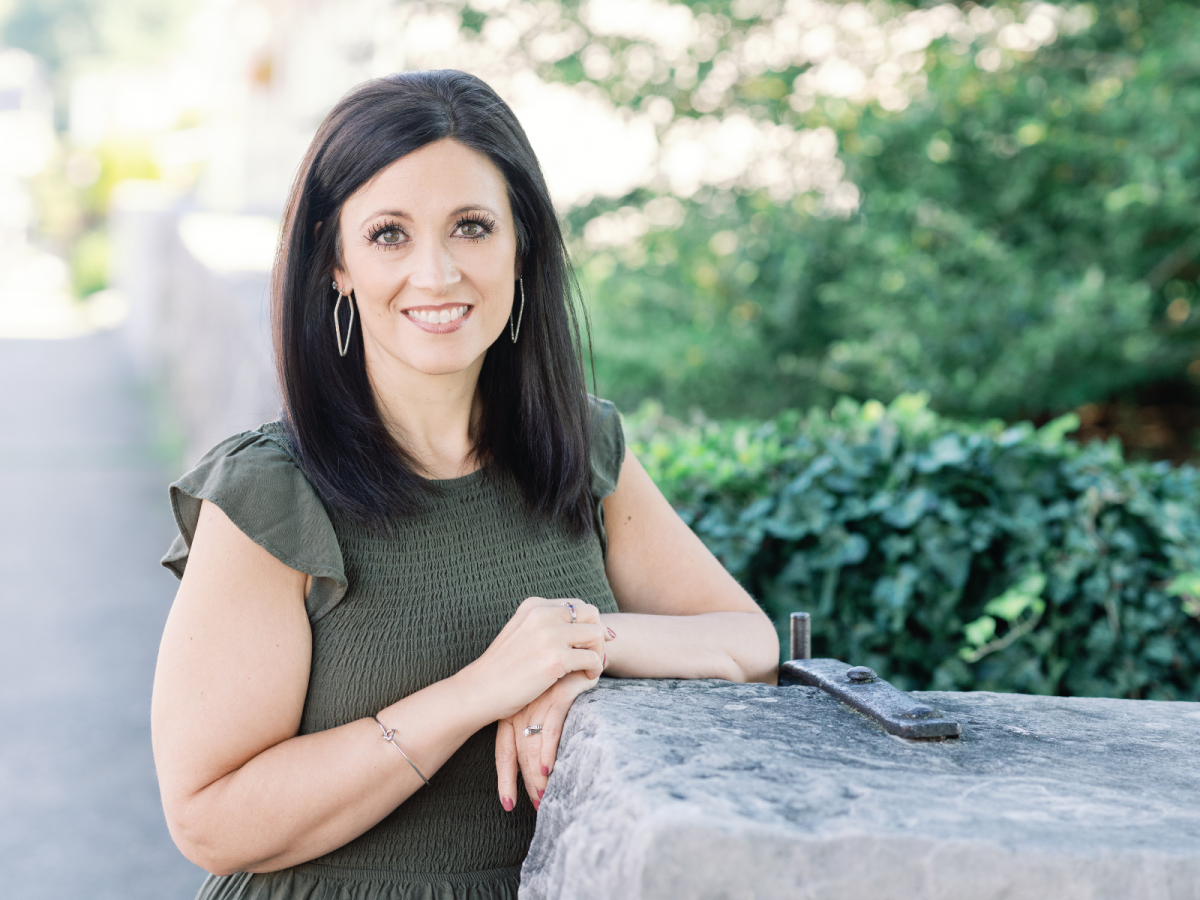 Suzanne Burton, a lifelong resident of Pulaski County, is a 36-year-old mother of three and devoted wife to her husband of twelve years, Jon. Suzanne is very passionate about her career at Hannah's Nail Lounge and Spa, where she has worked as a spa therapist for nine years. Like any working mother, Suzanne is very busy juggling motherhood, work, family, church, and extra-curricular activities.
Due to her busy schedule and lack of energy, Suzanne was very conscious of her weight and health. She battled extra weight her entire life and experimented with several fad diets. As her life continued to get busier, the attention to her health and diet went on the back burner. The weight refused to come off, leaving Suzanne feeling tired and defeated. Suzanne decided to have Gastric Sleeve Surgery to help her lose weight and change her life.
Life Before Surgery
As Suzanne's life continued to get busier, she struggled with weight loss. She admitted to feeling terrible and having very little energy. "I knew something was wrong," said Burton. In February of 2020, Suzanne was diagnosed with diabetes. "I was taking a shot once a week and had changed my eating habits," stated Suzanne. "I was still trying to lose weight, but being a diabetic made it much more difficult. I still felt terrible all the time. This was not a way to live with a young family as busy as mine. I knew I needed to lose weight to turn my diabetes around, but nothing worked for me," Burton said.
The Idea of Surgery
After constant discontentment and defeat, Suzanne felt like the idea of weight loss surgery suddenly "popped in her head." Suzanne brought this idea up with her family doctor, and she was approved to move forward. Her doctor referred her to Dr. Joseph Eid, a minimally invasive general and bariatric surgeon with Lake Cumberland Surgery Specialists, part of Lake Cumberland Regional Hospital's bariatrics program. She also worked with Myra Frye, Weight Loss Navigator, who helped guide her through the patient journey.
"The more I met with Dr. Eid and his nurse Myra, the more the unsure feelings went away," stated Suzanne. "Everyone was so friendly and welcoming whenever I went into his office. It made you feel like you were a part of the family. Dr. Eid is very informational, easy to get along with, helpful, great bedside manner, down to earth, great person."
Further, Suzanne said, "His nurse Myra was wonderful as well. She is so friendly and sweet, and anytime I had a question or anything, I could call her. She was always happy to help me with whatever I needed."
Following her initial appointments with Lake Cumberland Surgery Specialists, Suzanne was still hesitant to move forward. She spent time researching the internet, reading articles, and consulting with others on social media who had experienced weight-loss surgery personally. After significant discussion and prayer, Suzanne and her family decided she should undergo weight loss surgery.
On June 30th, 2021, Suzanne underwent gastric sleeve surgery.
Gastric sleeve surgery reduces the stomach to about 25 percent of its original size by surgically removing a large portion, leaving a banana-shaped "sleeve" that connects the esophagus to the small intestine. This procedure permanently reduces the stomach size and is generally performed using minimally invasive techniques.
"Suzanne was a great candidate for bariatric sleeve surgery," said Dr. Joseph Eid, general surgeon at Lake Cumberland Regional Hospital. "With this procedure, we reduce the size of a patient's stomach so the patient feels full faster, eats less, and doesn't feel as hungry as before surgery. Suzanne has done exceptionally well in the weight loss program and has been a fantastic success story since."
The surgery lasted about an hour and a half, and she experienced zero complications. Suzanne was required to stay just one night in the hospital. "I had excellent care the entire time of my stay. Anytime I needed them, they were right there. I was impressed with how well the surgery went and my care before and after. They treated me so well. The hospital staff was kind, nice, welcoming, friendly, and helpful from when I walked in the doors until I left."
When asked why she chose Lake Cumberland Surgery Specialists for her surgery, Suzanne stated, "I had a wonderful team of professionals working with me, plus I know a lot of people in the hospital. Why would I not let them care for me? So that is what I did. Instead of letting people I don't know take care of me, I let people I know take care of me. A great decision I made. No regrets!"
Life After Surgery
A year after the surgery, Suzanne lost a total of 106 pounds, and her health and outlook on life have never been better. "The surgery is the best thing I could have done for myself," says Suzanne." My goal was not about the way I looked but about my health. With this surgery, I could help my health and eating habits. And the best part is that three months after surgery, my diabetes was reversed! Which was my number one goal from the start. It's amazing how much better I feel and how much more energy I have to do things with my family."
Burton adds, "This surgery was life-changing for me. My health is back on track, and I can keep up with my kids. I feel better than ever, and I feel like a new person. This surgery has been a blessing. I am so thankful for everyone that played a part in it." Suzanne recommends that anyone interested in surgery does their research, makes sure it is the best fit for them, follows the surgeon's guide, and always asks questions.
Burton also knew that her faith in God helped her through this experience. "If this is something you want to do, set your mind to it, have the willpower, don't give up, and pray. Without God, none of this would have been possible."
Myra said of Suzanne, "Suzanne came to us broken and worried about her health. She was very determined and motivated to improve her health. We provide information and the tools needed to be successful at weight loss. She did her research and asked questions at all her appointments. With the proper education and support along her journey, we were able to help Suzanne reach her goals of gaining her life back."
Bariatric surgery is an option for those with a body-mass index, or BMI, of 40 or higher or a BMI of 35 to 39.9 with other medical complications, such as type 2 diabetes, sleep apnea, high blood pressure, high cholesterol, heart disease or osteoarthritis. Additionally, patients should be between 18 and 70, psychologically healthy, and committed to making lifestyle changes.
To learn more about weight-loss surgery, visit our Weight Loss page here.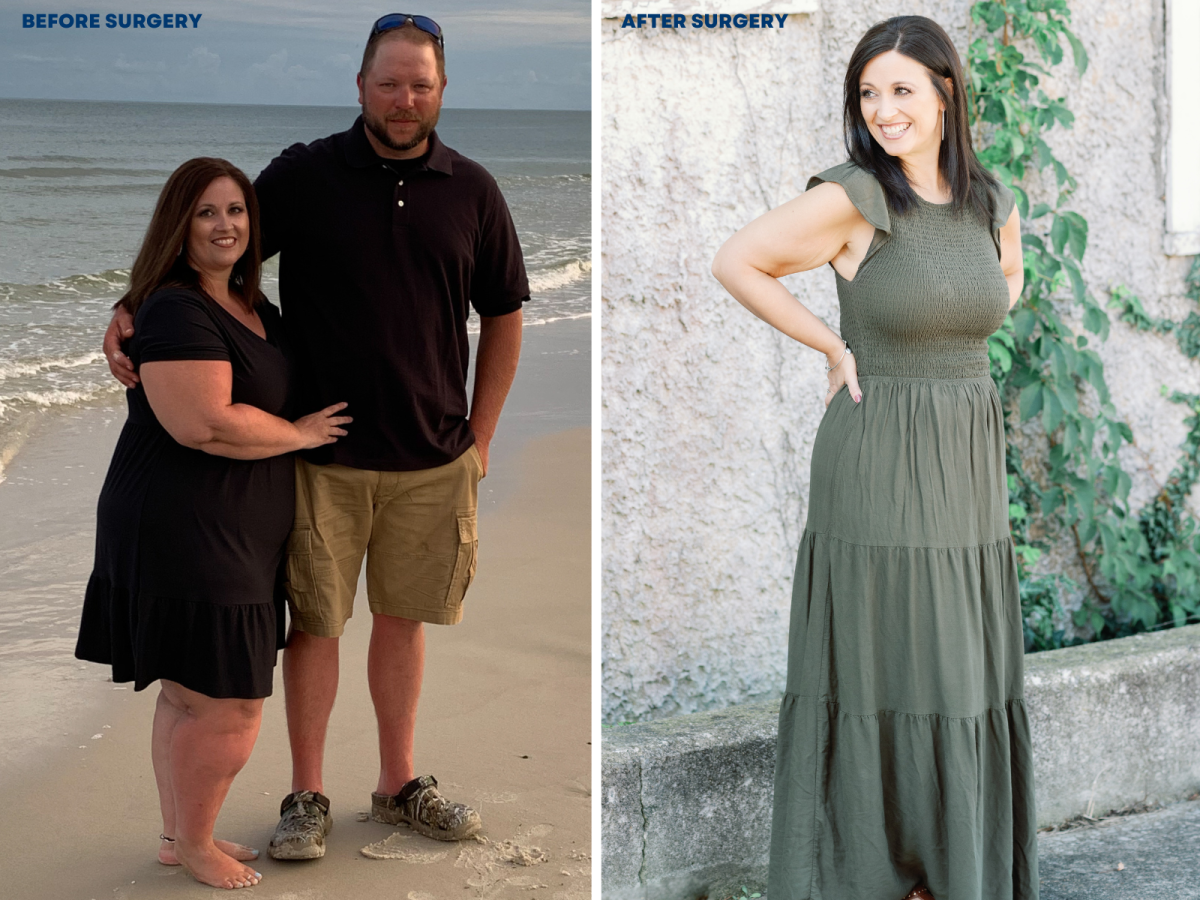 Read All Posts