Lake Cumberland Regional Hospital Welcomes Two New Physicians This Fall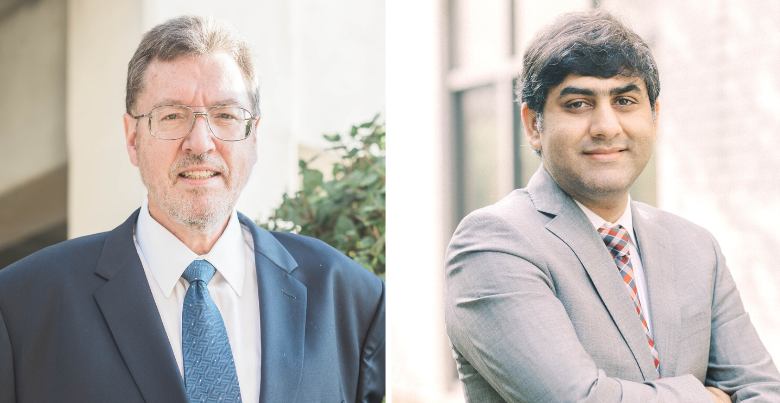 Lake Cumberland Regional Hospital is pleased to welcome Daniel R. Yanicko, Jr., MD, orthopedic surgeon, and Hassan Tahir, MD, FACC, RPVI, interventional cardiologist, to its medical staff this fall. Both physicians are now accepting new patients.

"We are thrilled to be welcoming Dr. Tahir to our medical staff and welcoming Dr. Yanicko back to our medical staff," shared Lake Cumberland Chief Executive Officer Robert Parker. "These physicians have incredible expertise in their fields and are joining busy practices with well-known and established South-Central Kentucky physicians, allowing us to serve even more patients throughout the region and continue our mission of making our community healthier."

Dr. Daniel Yanicko, orthopedic surgeon, most recently worked for the Franciscan Physician Network and FPN Orthopedics & Sports Medicine in Crawfordsville, Indiana. He was previously part of the Lake Cumberland Medical Staff from 2008 until 2012 and 2013 until 2019. He is certified by the American Board of Orthopedic Surgery and has worked as an Orthopedic Surgeon in eleven states. Dr. Yanicko is a fellow of the American Academy of Orthopedic Surgeons and the American College of Surgeons. He earned his medical degree from Hahnemann University School of Medicine in Philadelphia, PA and continued internship and residency training in orthopedic surgery at the Hahnemann University Hospital and Trauma Center.

For the past thirty-four years, Dr. Yanicko has been actively practicing in the field of general orthopedic surgery, with an emphasis on total joint reconstruction – hips, knees, and shoulders – as well as traumatic surgery for fractures (broken bones), sports medicine, and arthroscopic surgery. He practices minimally invasive technique surgery and robotic surgery.

Appointments with Dr. Daniel Yanicko can be made by calling Lake Cumberland Orthopedics at 606.679.7464. Dr. Yanicko joins Dr. Yasser Nadim in practice at the office located at 163 Tower Circle, Somerset, KY 42503 in MedPark.

Dr. Hassan Tahir joins Lake Cumberland as an interventional cardiologist. He is board certified in five different fields including: internal medicine, cardiovascular disease, echocardiography, cardiovascular computed tomography, and nuclear cardiology. He is also a registered physician in vascular interpretation (RPVI). Dr. Tahir attended medical school at Allama Iqbal Medical College in Lahore, Pakistan, completed his residency training at Temple University/Conemaugh Memorial Medical Center in Johnstown, PA, as well as fellowship training in General Cardiology at the University of South Alabama in Mobile, AL and Interventional Cardiology at the University of Tennessee in Knoxville, TN. He also completed an externship at the Heart and Vascular Institute in Detroit, Michigan.

Appointments with Dr. Hassan Tahir can be made by calling Lake Cumberland Cardiology Associates at 606.678.0599. He joins Dr. Hemraj Makwana and Dr. Michael McKinney in practice at the office located at 50 MedPark Drive, Suite 1, Somerset, KY 42503 also in MedPark.
Read All Posts