Timing is Everything in Emergency Cardiac Care | Kevin's Story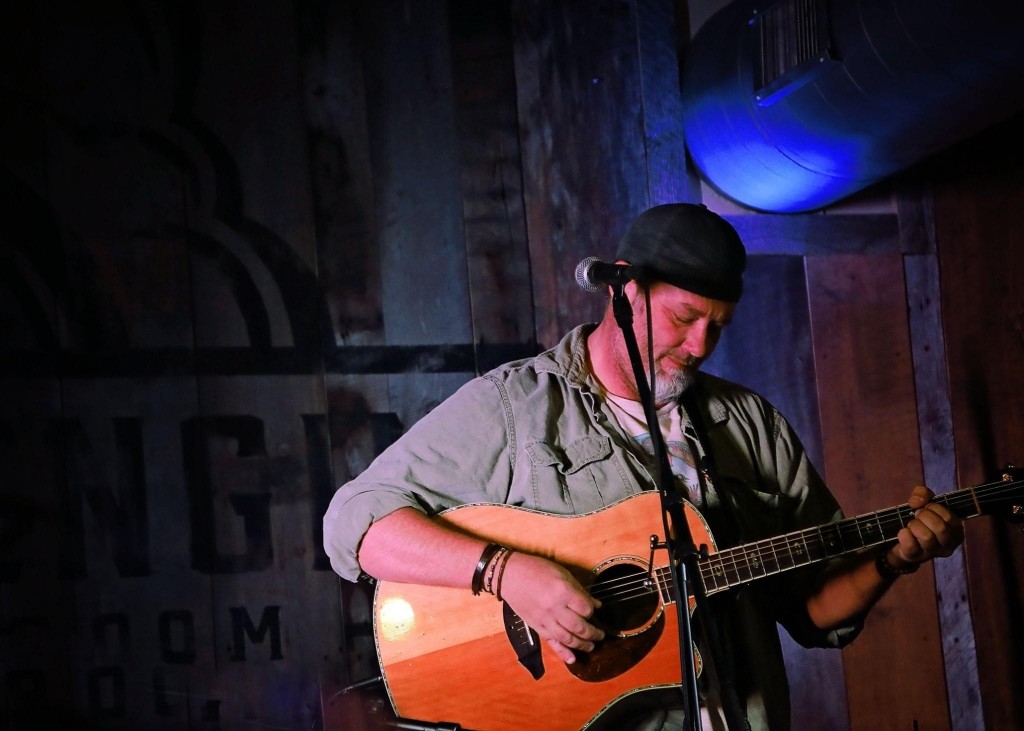 Timing is Everything
Being a lifelong musician, Kevin Dalton, has long understood the concept of "timing is everything." However, as relevant as it is in music, it never meant more to him than it did on the afternoon of June 7, 2020.
The events that unfolded in the minutes and hours following Kevin's heart attack rallied the Lake Cumberland Regional Hospital STEMI Alert team, Somerset-Pulaski EMS, and other skilled caregivers together to save a life. Their teamwork demonstrates how high quality medical care that is administered quickly, can mean the difference between life or death during a heart attack.
"Thank God You Guys Got Here."
The warm Sunday in June started like any other for Dalton. It was a beautiful morning. He woke up feeling normal and was eager to spend the day with his daughter, Maggie.
"Maggie was anxious that morning to swim in our pool, but I had a few chores I needed to do first," said Dalton. "I had to push mow around the pool area and despite it being a quick job, I felt a little more exhausted and short of breath than usual."
Believing that simply the heat had caused his exhaustion, Kevin finished and decided to take swim in the pool with his daughter. After minutes of playing, Kevin abruptly had to stop and get out.
"I had to tell Maggie I needed to stop and that I wasn't feeling well. At this point, I started to feel a bit dizzy and had some tightness in my chest," explained Dalton. "As I tried to relax and cool off, I could feel the issues begin to worsen. I began feeling pain in my jaw, neck and down my left arm. At this point, I realized I was actually having a heart attack."
Kevin's father lost his life at the age of 56 from a heart attack, so Kevin, a Somerset native who is in his late 40s, knew firsthand just how serious the matter was and how critical it was to call 9-1-1 and get to a hospital as quickly as possible.
"At this point, I was on my living room floor, covered in cold sweat, and experiencing the worst pain I've ever felt in my life," said Dalton. "I knew we needed to call 9-1-1."
Kevin and his family live about 15 minutes out of town, while waiting on an ambulance to arrive, a local firefighter and off-duty EMS worker who just happens to be a neighbor came to his aide.
"I was in such a relief when the ambulance arrived, because I felt like I wasn't going to make it before they got there," said Dalton. "Once they did, they moved quick and I remember telling them 'thank God you guys got here."

Following the 9-1-1 call, members of the Faubush Tri-County Volunteer Fire Department rushed to the aide of Dalton. Members included Faubush Chief Junior Fortenberry, Public Safety Coordinator Stacy Halcomb, Devin Fortenberry, Jessica Minton and Jeremy Compton, an off-duty Paramedic and Training Coordinator for Somerset-Pulaski County EMS.



"Within seconds of laying eyes on Kevin, I knew his condition was serious and life-threatening," said Jeremy Compton, Somerset-Pulaski County EMS Captain. "The EMS crew wasted no time in performing a 12-Lead ECG to confirm the heart attack and immediately transmitted the ECG to the LCRH Emergency Room physicians via built-in data transmitters on all SPCEMS cardiac monitors. Meanwhile, the team of firefighters and paramedics simultaneously began treatment of Dalton as he was secured to the stretcher and moved to the ambulance for immediate transport."
Every Minute Counts
When you're experiencing a heart attack, each minute can make a difference to heart muscle. Recognizing the seriousness of Dalton's condition, EMS began transport shortly after securing him into the ambulance. Before EMS could travel down the long, winding driveway, Dalton lost consciousness and his condition further deteriorated, prompting the crew to stop transport momentarily and convene in the back of ambulance, along with Compton rejoining the crew to assist with anticipated emergency resuscitation.
"At that moment, I entered a dream like state that was indescribably the most peaceful feeling you could possibly imagine. The next thing I remember, I woke up on the table in the cath lab," said Dalton.
Being in the right place at the right time includes going into cardiac arrest when surrounded by 3 paramedics, which is precisely what happened to Dalton. His heart stopped and his breathing ceased. Paramedics Jimmie Foster and Dustin Allred recognized this immediately and began CPR and airway management as Compton prepared to defibrillate a lethal arrhythmia. Following one defibrillation shock and approximately 60 seconds of chest compressions and ventilations, Dalton's heart began pumping blood once again and he began breathing on his own. From there, transportation continued to LCRH for further care.
Teamwork and coordination between EMS and LCRH prevailed as Dalton was taken directly to the Cardiac Cath Lab on arrival and was welcomed by the already prepared LCRH team and interventional cardiologist, Dr. Ibraiz Iqbal. The combination of early notification by EMS with transmission of Dalton's ECG from the scene and the capability of the Cath Lab team to assemble quickly enabled Dalton to immediately enter surgery without delay. Kevin had 100% blockage of his "widow maker" artery and had he waited any later to call 9-1-1, his outcome might not have looked the same.
"At LCRH we have the benefit of having a collaborative team approach for our patients needing emergency cardiac care. The communication is critical for us to ensure the cardiologist and cath lab team will be ready when EMS arrives with the patient. Time is muscle and literally every minute counts," said Amy McKinney, director of the Cardiac Cath Lab and ACU at LCRH. "From the cath lab, our patients go to our dedicated cardiovascular ICU. The staff there is trained to provide an individualized plan of care for our cardiac patients. All of these departments working collaboratively ensures our patients receive quality care and have positive outcomes."



"If they had not gotten me on his table when they did, I wouldn't have made it. Indeed, timing is everything," said Dalton. "I am alive today because everything happened in just the right time."
The Road to Recovery
It has been nearly 10 weeks since Kevin's heart attack and despite some slight discomfort in his ribs, he feels great. He is making appropriate lifestyle changes to safeguard his health and prevent further complications in the future.
"There's still some recovery time to go before I'm back to 100%, but I can deal with anything after what almost happened to me that day," said Dalton. "It's a new life I am living and while I'm far from my goals, I'm off to a good start and will absolutely do what I can to ensure I achieve them."
Kevin is forever grateful to everyone involved in keeping him alive that day and keeping his little girl's dad around.
"Dr. Iqbal and his staff were absolutely wonderful in every way. From saving me to comforting me, to educating me and helping me adjust," said Dalton. "And as equally as important as the doctors and nurses were, it's absolutely necessary to give credit to the first responders for their impeccable timing and their determination to keeping me alive and getting me to the hospital."
Heart Care during a Pandemic
Kevin hopes his story also can help others recognize and respond quickly to the warning signs of a heart attack despite everything going on in the world today. The need to seek medical attention immediately for a confirmed or suspected heart attack has not changed during the COVID-19 pandemic. The longer a patient waits for evaluation and treatment, the more damage that occurs and this damage is typically permanent.
"As far as all this happening during COVID-19, with the severity of my situation, it hardly crossed my mind," said Dalton. "All of the doctors, nurses, and staff were always wearing proper protective gear and it was never really a worry to me."
With visitor restrictions in place, screening guidelines, and enhanced safety and cleaning protocols, LCRH is taking all necessary precautions to keep their patients safe from exposure to the virus. It is important to remember to not delay your call to 9-1-1 because of coronavirus concerns. The proper processes and procedures are in place to ensure safe care for you and your loved ones.



---
Read more >> Minutes Matter: Don't Put Your Heart Health on Hold During COVID-19
Learn more >> Cardiology Services at Lake Cumberland Regional Hospital
Read All Posts