Lake Cumberland Regional Hospital unveils Schoolhouse Health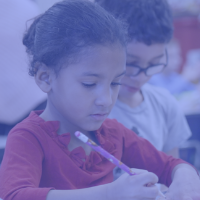 In coordination with Lake Cumberland Regional Hospital (LCRH), Lake Cumberland Medical Associates (LCMA), today unveiled Lake Cumberland Schoolhouse Health, in collaboration with Pulaski County, Somerset Independent, and Science Hill Independent Schools. Lake Cumberland Schoolhouse Health will serve these three districts and, through the districts' school clinics, over 10,000 children annually. LCMA plans to utilize the same eighteen school nurses who have been working in these school clinics previously to staff each of them, beginning with the 2020-2021 academic year.
Lake Cumberland Chief Executive Officer, Robert Parker, further explained: "Lake Cumberland began talks over ten months ago with these districts when financial constraints led them to consider eliminating school nurses altogether, and understanding the importance of wellness to the health of our overall community, we are fortunate to be able to step in to fill the gap. We are excited to welcome these eighteen experienced healthcare providers to our team at Lake Cumberland and launch this impactful program."
School nurses in these districts, working in the school clinics or through telehealth with physicians and nurse practitioners at Lake Cumberland Medical Associates, will help the districts ensure that nearly all the same services as before continue to be provided, such as medication monitoring and dispensing and acute, or sick, visits. Extending the relationship formed in 2019 when Lake Cumberland Medical Associates unveiled Schoolhouse Mobile Care, these nurses, working, with parental consent, together with LCMA physicians and nurse practitioners, may also provide well-child visits via telehealth immunizations and physicals. Since its inception, Schoolhouse Mobile Care has seen over 3,423 local children, educators and staff from schools across the Somerset-Pulaski County region.
Telehealth capabilities to be made available in each school clinic will allow nurses the opportunity to assist students, educators and staff remote in to a physician or nurse practitioner at Lake Cumberland Medical Associates to share information, discuss acute issues or treatment, and even process prescriptions; potentially saving educators, staff and parents' time and money on a second trip to the doctor's office.
"The health and wellness of our community's young people has a direct result on their ability to perform in an academic setting," described Dr. Barry Dixon, President of Physician Services for Lake Cumberland Regional Hospital. "Students typically spend six or more hours a day at school. There's no better place to impact their long-term health."
School nurses are an important link to the continuity of care for young people, especially those with acute illnesses or chronic conditions such as asthma or diabetes. They can also provide on-the-ground support to both children and school staff for the provision of other health services, offer screenings, may spot and address potential health problems in advance, and serve to promote an overall healthier school environment. For some children, a school nurse may be the only healthcare professional they see all year.
Superintendent of Somerset Independent Schools, Kyle Lively, shared: "The Somerset Independent School District is sincerely thankful to Lake Cumberland Regional Hospital for all their efforts to support the youth of our community. This partnership will ensure that our caring and talented school nurses will continue to help meet our students' healthcare needs on a daily basis. Lake Cumberland Regional Hospital's involvement in this endeavor truly embodies their mission of Making Communities Healthier. We are fortunate to have such a strong community partner as well as excellent health care so close to home."
For additional information on Schoolhouse Health, please visit
LakeCumberlandHospital.com/community/schoolhouse.
Read All Posts