Put Your Best Fork Forward in 2021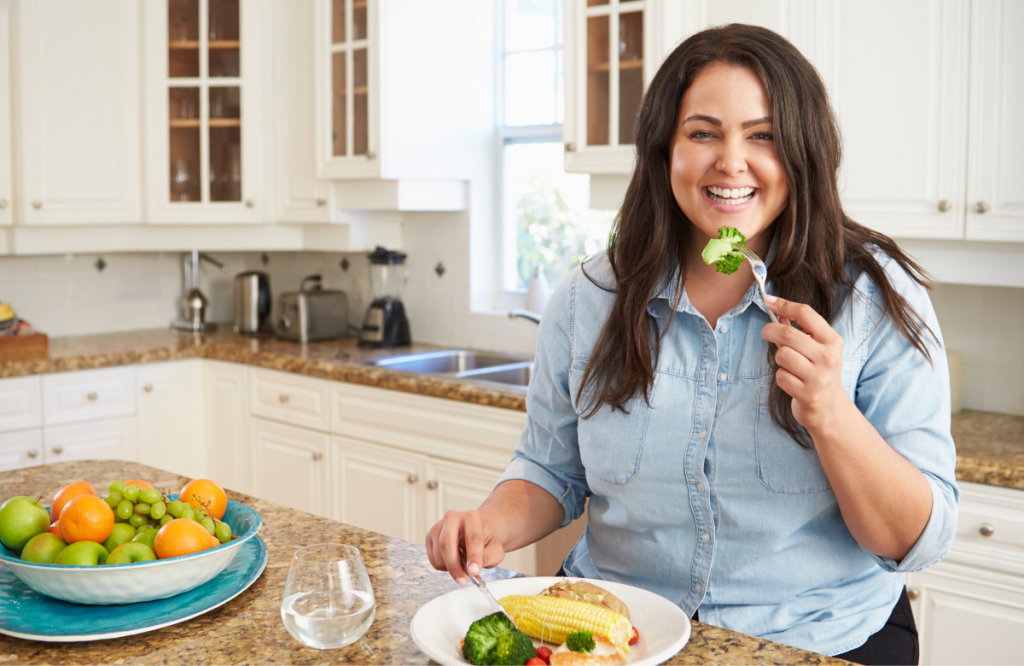 We are officially at the start of 2021, which is – no surprise – the time of year when many people resolve to make major lifestyle and diet changes to shed a few extra pounds. While losing weight to get back into a favorite pair of jeans or to feel better at an upcoming special event can be satisfying, losing weight through eating healthy and other lifestyle changes can yield many more rewards. It can reduce your risk of illnesses such as heart disease, cancer, and diabetes. It can also help improve your overall health by boosting energy, sharpening memory, and stabilizing mood.
As you move forward with your commitment to a healthier diet and lifestyle in 2021, Dianna Maybrier, Registered Dietitian at Lake Cumberland Regional Hospital, offers these tips for success:
Start with a Plan
Develop a plan for lifelong health, not just short-term weight loss. Educate yourself and find an approach that works best for you. Set healthy, realistic goals and track your progress by keeping a food and activity log. Remember to allow yourself the occasional indulgence, so that you don't feel deprived and reward yourself when you've turned a healthy change into a habit.
Prepare in Advance
Eat at least three meals a day and plan and prepare them ahead of time. Pick a morning or afternoon and prepare your meals for the week ahead. A few hours one afternoon can save you a lot of time throughout the week and helps keep you accountable to healthy eating habits.
Balance Your Plate
Balance your plate with the right portions of a variety of nutrient dense foods. Half your plate should be filled with vegetables, one fourth with lean meat (poultry or fish) and one fourth with grains. To round out your meal, add a glass of fat-free or low-fat milk and a serving of fruit for dessert. A well-portioned, colorful plate adds a variety of important vitamins and nutrients that help your body stay healthy and ward off disease.
Become Portion Savvy
Keeping your portion sizes in check helps you manage your daily calorie intake, which is the key to any effective weight management strategy. A few portion control tips include: using smaller dinnerware, ask for a half portion when eating out, start all meals with a glass of water, and eat more slowly. It is always beneficial to be aware of suitable serving sizes for commonly eaten foods to help moderate your intake. You can visit www.MyPyramid.gov for healthy eating guidelines in household measures.
Stock a Healthy Pantry
Keep your pantry stocked with these healthy recipe basics so that you're always prepared:
Recipe and soup starters such as garlic, onions, carrots and celery;
Fresh and dried herbs and spices;
Healthy fats and oils for cooking, such as olive oil and canola oil
Salad fixings, such as lettuce, carrots, tomatoes, nuts and dried fruits;
Beans such as lentils, black beans, chickpeas and kidney beans;
Brown rice, white Basmati rice and whole wheat pasta;
Fresh and/or frozen fruits and vegetables; and
Unsalted nuts, single serving bags of low-fat crackers/chips, and low-fat gelatin and pudding cups for snacking.

Creating and maintaining a balanced diet packed with the nutritious food your body needs to stay healthy doesn't have to be hard. Armed with knowledge and a little bit of creativity, you can put your best fork forward this year and fuel your body for the long haul.
Craving more information on weight-loss? Lake Cumberland Regional Hospital offers both surgical and non-surgical weight loss options for those looking to take the next step in their healthy journey. For more information call 606.425.4298 or visit LakeCumberlandPhysicianPractices.com/weightloss.
Enjoy one of our favorite, 20-minute dinners adapted from EatingWell.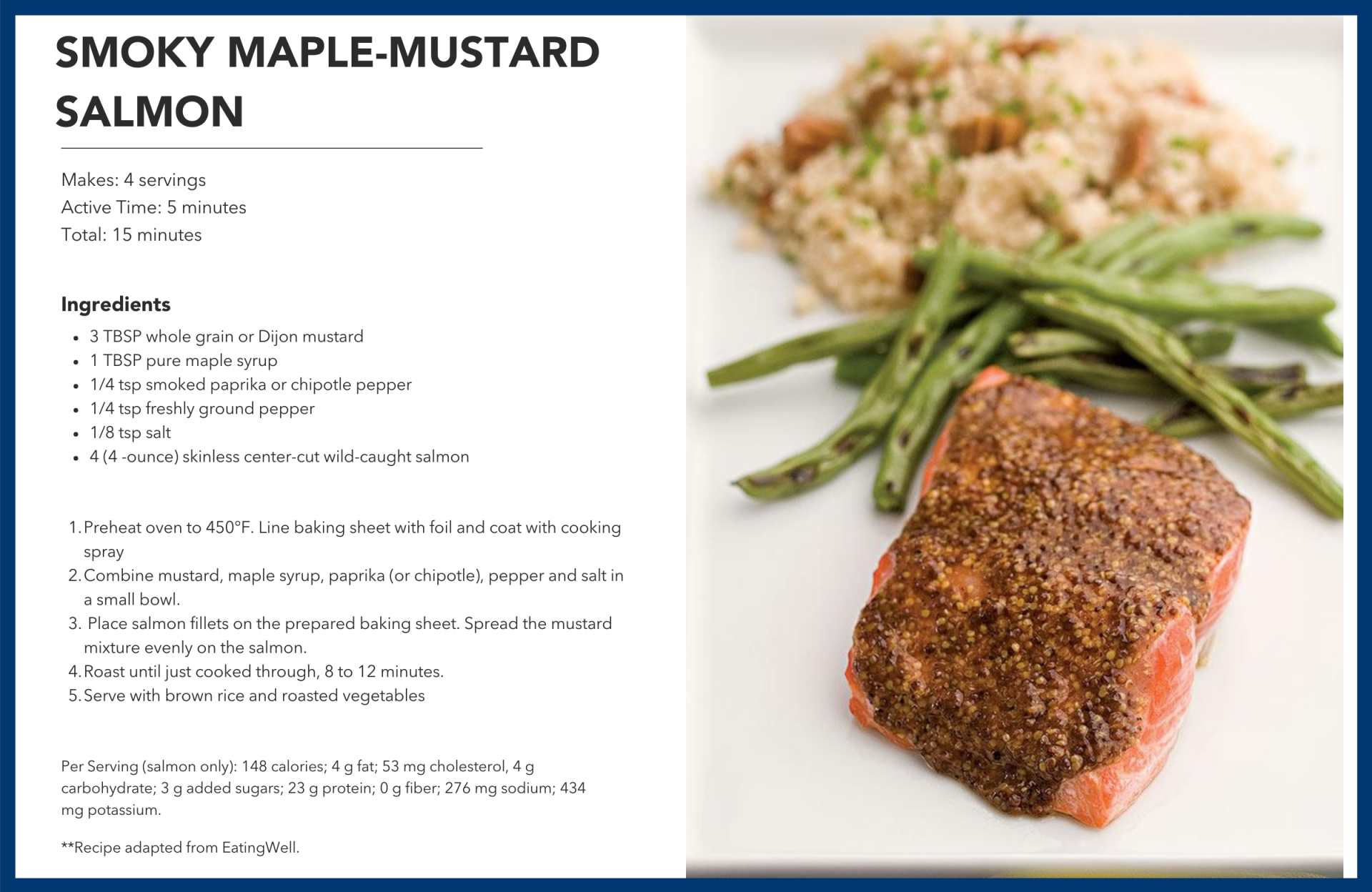 Read All Posts