Five new physicians, representing five different specialties, join the medical staff at Lake Cumberland Regional Hospital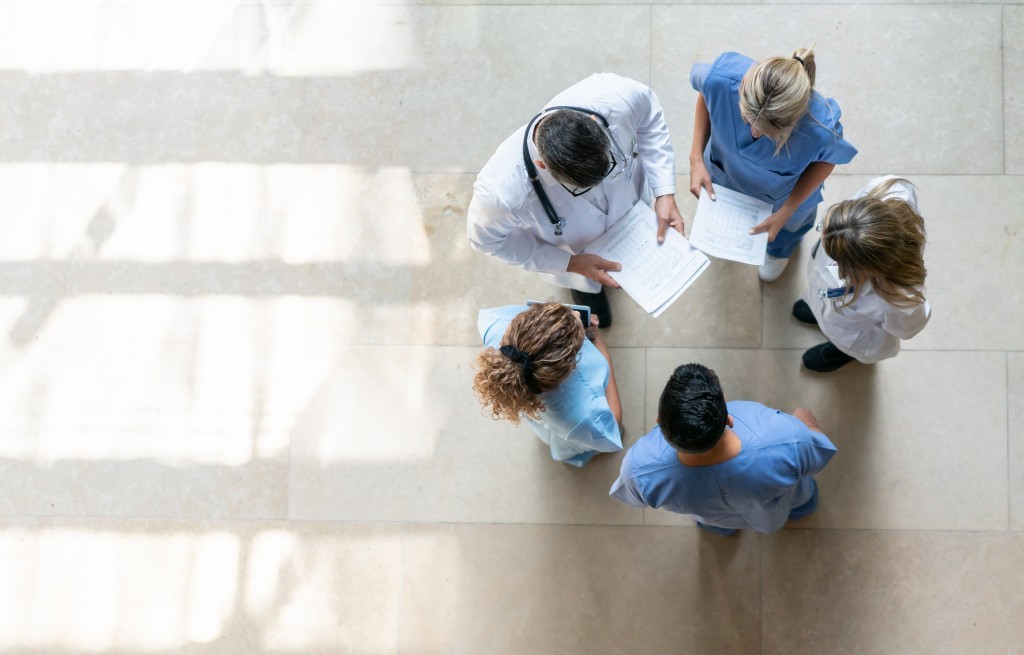 Lake Cumberland Regional Hospital is pleased to announce that five new physicians have joined its medical staff in recent weeks including specialists in general surgery, urgent care, emergency medicine and nephrology.
"We are thrilled to be welcoming these new doctors who join an already incredible group of physicians on our staff," shared Robert Parker, Chief Executive Officer at Lake Cumberland. "Even during the coronavirus pandemic, we are continuing to focus our attention on the future of Lake Cumberland, and ensure that our community has a robust portfolio of physicians from which to choose when selecting care. Each of these doctors brings a different specialty and expertise to our hospital."
Joseph Eid, MD, will be offering surgical services to patients throughout the Lake Cumberland area. Dr. Eid graduated from the University of Balamand Medical School in Beirut, Lebanon. He completed his residency at Michigan State University's Providence Hospital in Detroit, Michigan and his fellowship at the University of Nebraska Medical Center in Omaha, Nebraska. Dr. Eid specializes in general, minimally invasive, bariatric and robotic surgery. He joins Dr. Benjamin Stivers in practice at Lake Cumberland Surgery Specialists located at 26 Oxford Way, Somerset, KY 42503. Appointments may be made with a referral. For additional information on appointments or services, please call 606.425.4298.

Kari Craun, DO, MPH specializes in urgent care and family medicine and will be based at the Lake Cumberland Medical Associates Walk-In Clinic full time. She attended medical school at Michigan State University in East Lancing, Michigan and completed her residency at McLaren Oakland Hospital in Pontiac, Michigan. The Walk-In Clinic is located at 350 Hospital Way, Somerset, KY and is open seven days a week without appointment. Telemedicine services with Dr. Craun are also available via the Walk-In Clinic. Dr. Craun is board-certified in Family Medicine. For additional info, please call 606.451.2601.
Manoj Chandran, MD provides care for hospitalized adult and geriatric psychiatric patients on Lake Cumberland's Behavioral Health Unit. He completed a residency at Albert Einstein Medical Center and a fellowship at Drexel University College of Medicine, both in Philadelphia, Pennsylvania. He is board certified in child, adolescent and adult psychiatry. Lake Cumberland has provided inpatient behavioral health services and supported the emotional, spiritual, and social well-being of the Pulaski County region for over 35 years. For additional on BHU services, please call 606.678.3440.

Ted Qualls, MD, an emergency medicine physician with over ten years of experience joins TeamHealth and the Lake Cumberland Regional Hospital Emergency Department. He is a graduate of the University of Texas Health Science Center medical school in Houston, Texas and completed his residency at the University of Kentucky in Lexington, KY. The LCRH Emergency Department is open 24-hours a day, 365 days a year and sees over 40,000 patients annually. Dr. Qualls is board-certified in Emergency Medicine.
Matt Shea, DO, a 2018 graduate of the Lake Cumberland Regional Hospital Residency Program, also joins the ranks of recent additions to the medical staff. After completing his residency, Dr. Shea went on to pursue a fellowship at the University of Kentucky in Lexington, KY focused on nephrology. He specializes in chronic kidney disease, kidney injury, dialysis, and hypertension. He is currently practicing with Dr. Harold Helton at Cumberland Nephrology located at 100 Hardin Lane, Suite D, Somerset, KY 42503. Appointments may be made with Dr. Shea, who is board-certified in Internal Medicine, by calling 606.678.2063.

Additional information about each of these physicians can be found on the hospital's Find a Doctor portal. .

Read All Posts