Lake Cumberland Regional Hospital Recognizes National EMS Week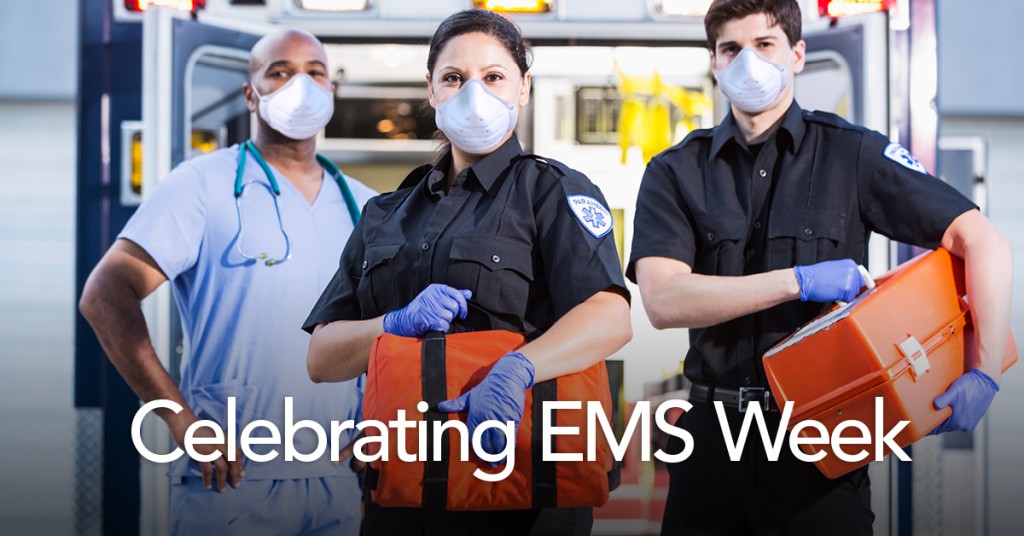 Lake Cumberland Regional Hospital is proud to recognize emergency medical services (EMS) personnel and other first responders for their life-saving efforts during National EMS Week (May 15-21) and encourages the community to do the same.
Lake Cumberland Regional Hospital provides healthcare services for an 11-county service area in South central Kentucky and the partnership with EMS in each, is vital to delivering high-quality healthcare throughout the region. Thousands of patients each year arrive at the emergency room by ambulance, many suffering from strokes, heart attacks and other trauma requiring immediate medical attention. The quality of care these patients receive from initial contact with the EMS and the effective communication and collaboration with the emergency department is crucial in improving health outcomes for patients, especially those with time-sensitive conditions.
"As medical professionals, EMS personnel provide a vital service that saves countless lives every year," said Robert Parker, CEO of Lake Cumberland Regional Hospital. "Throughout the COVID-19 pandemic, these teams stepped up to the front line without hesitation. We cannot thank them enough for their courage during this unprecedented time."
Lake Cumberland Regional Hospital values the trusted relationships with local EMS and strives to maintain understanding of each other's roles and the collaboration necessary for success. Thank you to these dedicated EMS professionals for their time, compassion, and dedication to serving the needs of patients and the community.
Read All Posts