U.S. News & World Report Recognizes Lake Cumberland Regional Hospital as one of the 2022 Best Hospitals for Cardiac Care Services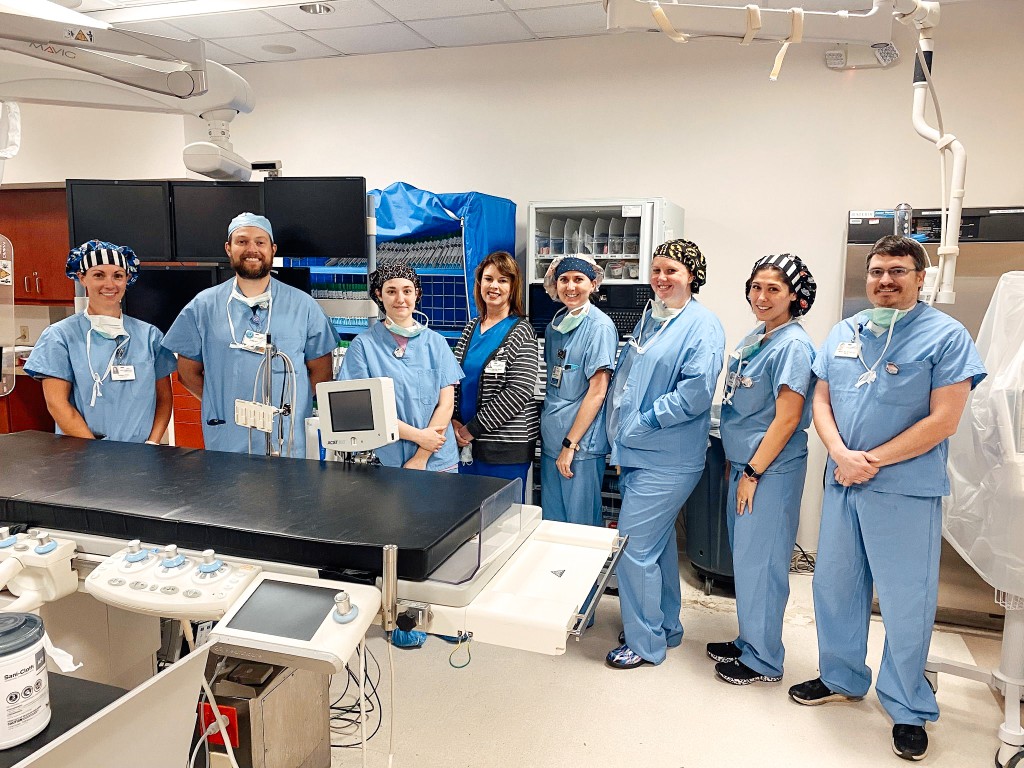 By Steven White, Lake Cumberland Regional Hospital Chest Pain Program Coordinator
U.S.News & World Report has recognized Lake Cumberland Regional Hospital as one of the 2022 Best Hospitals that patients and caregivers can trust for Cardiac Care Services. They cited the hospital's commitment to high standards and quality, evidenced by receiving the American College of Cardiology's Chest Pain Center Accreditation seal of approval and National Cardiac Data Registries in the areas of CathPCI and EP Device Implant. CathPCI Registry recognizes special achievements in Diagnostic Heart Catheterization and Percutaneous Coronary Intervention, including balloon angioplasty and stent placement. EP Device Implant Registry recognizes our program for placement and care of cardiac implantable devices such as pacemakers and defibrillator devices that can monitor, pace, and reset heart rhythms.
Lake Cumberland Regional Hospital is pleased to receive this recognition for the service our Chest Pain Program provides to cardiac patients in our community. Our program starts with community engagement. We regularly offer community screenings and presentations and distribute materials to educate on identifying and managing cardiac risk factors, recognizing heart attack symptoms, and getting quick access to help. A strong relationship and coordination enhance our response capability with community hospitals and area EMS providers. This allows early recognition of heart-related issues and starts treatment on scene and during transport. We regularly conduct joint planning and drills with EMS. Modems provided by LCRH network every ambulance with our Emergency Room. EKGs performed on the scene are transmitted for advance notice, allowing hospital Emergency and Cath Lab teams to prepare for immediate action on arrival. Our Survive Don't Drive campaign strongly encourages patients with chest pain to Call 911 and utilize EMS.
Our participation in the ACC and NCDR programs requires detailed analysis and reporting of every acute heart attack we treat. We constantly gather and study data for the effectiveness of our processes and performance with national standards and advances in healthcare. This extends beyond acute heart attack care addressing all chest pain and heart-related patient visits in a constant effort to refine and optimize our care. This analysis has shown that the performance of our Emergency Department providers and staff is phenomenal in addressing and stabilizing heart issues and coordinating with our Cardiologists and Cath Lab teams. When minutes matter, it is not uncommon to witness Emergency Physicians finalizing assessments and handing off acute patients to the Cath Lab alongside a fast-rolling stretcher. Once in the Cath Lab, the speed and efficiency of our Cardiologists and Cath Team to locate the blocked vessel, get it open, and stop damage to the heart are truly remarkable.
A key measure of hospital performance is Door to Balloon. This measures the time from the arrival of a patient experiencing an acute attack damaging the heart to getting the blocked vessel open to stop damage. Our year-to-date average is 38 minutes. This year, Dr. McKinney has achieved Door to Balloon for his patient in 17 minutes, not once but twice. He is followed closely by a new addition to our Cardiology Team, Dr. Tahir, who achieved this for one of his patients in 18 minutes. Compare this with the national standard for hospitals of 90 minutes, and you see how the teams that make up our Chest Pain Program earned these recognitions from the American College of Cardiology and the National Cardiac Data Registry.
We are always glad for our teams to be recognized for their skill, commitment, and hard work in going beyond the national standard to provide excellent care. However, our most significant accomplishment has been to bring together our community, area hospitals, EMS and Air Transport resources, and LCRH team members in an ongoing collaborative commitment that ensures high-quality care. The true reward is to have built the support and care system our healthcare providers need to maintain and restore healthy hearts and return patients to activities that bring joy and meaning to their lives. That is our mission and why we have all committed to the service of healthcare.
Thank you for supporting Lake Cumberland Regional Hospital and our community healthcare services throughout these challenging times.
Read All Posts